Mini USB flash drive: easy file exchange between smartphones and tablets
18/03/2015
It seems that all PC (and other) users have become accustomed to the USB interface. The USB, or Universal Serial Bus, is very convenient for users because it allows them to easily connect devices such as flash drives to a computer on a 'plug and play' basis.
With devices having microcontroller-based operating systems (Symbian, Android, etc.) appearing on the market, which naturally have a smaller amount of memory than larger devices, a different form of USB data exchange was developed known as USB OTG (On The Go).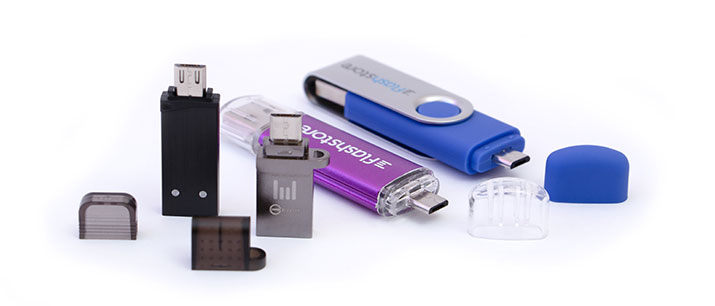 USB OTG enables users of Android smartphones and tablets to connect a USB memory stick to their device, provided that the device has a mini USB port which supports OTG. Thanks to this function, it is no longer necessary to use a computer as a host to exchange files between
a smartphone or a tablet and a USB memory stick.