Handmade wooden pendrive in Flashstore offer
05/04/2016
We're happy to announce that the Flashstore offer has expanded and now we can propose handmade advertising pendrives in wooden shell. Thanks to individual approach every model is made with high quality. Using different wood - european and exotic - makes the pendrive remarkable and one of a kind. Wood made for this production is legel and has a FSC certificate.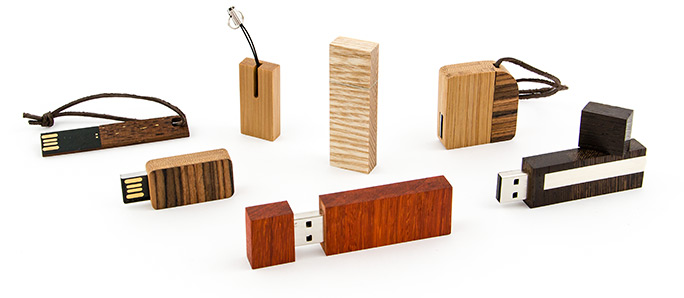 Wooden surface is ideal for laser engraving. Inside that casting is a high quality flash memory avaliable from 4 GB to 128 GB.
Pendrives can be bought from ten pieces.
See the whole wooden pendrive collection>