Digital Printing on Flash drives
and Power Banks
Digital printing involves reproducing a digital image directly on the surface of a given object without the need for printing plates, bypassing the long process of resetting the machine between print runs. The technique is similar to simply printing a document from a home computer. This method is perfect for multicolour logos and graphics with shading or colour gradation. An additional protective coat of polymer resin or laminate improves the durability and appearance of the product.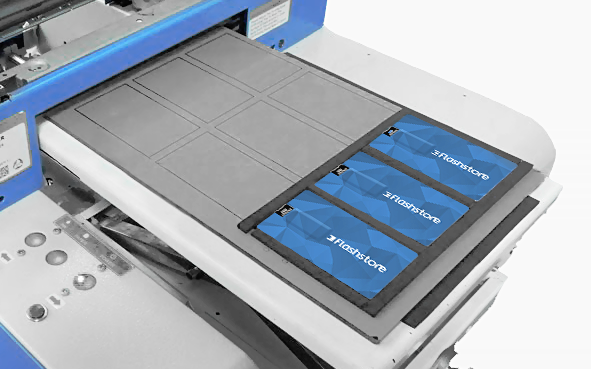 The advantages of digital printing
Durability
All printed surfaces of our USB flash drives receive a special coat of resin, protecting them from scratches and UV rays
Speed
This technique involves minimal setup time, and the printing process can take place at the same time as other drive branding processes.
Quality
digital printing results in images of similar quality to offset prints and allows the use of multiple colour inks and different printer colour models.