An Integral part of Flashstore services is surface marking:
laser engraving, convex printing, digital printing.
Flashstore
Flashstore specializes in the distribution of high-quality USB memory sticks (also known as flash drives or pendrives).
We offer reliable USB memory sticks for use as advertising (promotional) materials imprinted with your logo, as well as professional products for hardware and software manufacturers.
reliable technology and product quality
free samples and computer renditions
with the customer's logo

a wide selection of flash drive styles and capacities

favourable terms of trade
Promotional USB flash drives
USB flash drives by Flashstore are the perfect choice of functional promotional gifts. In addition to the extremely wide offer in our brand's catalogue, there are a number of services that allow you to personalise the promotional USB flash drives.
Our customers can configure the products, taking into account the following categories and technical aspects.
USB flash drive casing (metal, aluminium, plastic, wooden, plastic with a rubber coating; glass USB flash drive)
Colour of the USB flash drive casing (available for rubberised, plastic USB flash drives, and in some cases, for metal USB flash drives (colours: silver, gold, red, green);
Marking technique (for example, putting a logo on the USB flash drive's casing in the form of printing or laser engraving; in the case of glass USB flash drives, we engrave the graphic element using a 3D engraving technique - the graphic is usually located inside a glass or acrylic USB flash drive casing and illuminated with a blue or red diode);
Type of chipset - because promotional USB flash drives are often used to carry work-related data, we have made efforts to ensure that the products in our catalogue are always of the highest quality. We use branded chipsets of such companies as: Samsung / Toshiba / Intel / Sandisk / Micron;
Speed and type of interface - the Flashstore catalogue includes promotional USB flash drives with the logos of the USB 2.0 and 3.0 interfaces. In addition, we have created a category of devices that work with smartphones and tablets - USB OTG. A standard USB plug (for computers) and a plug for the new TYPE C socket (available for most of the smartphones available on the brandet, e.g. Google Pixel, Samsung, Huawei) have been connected in one device.
Country of origin - a distinctive feature of Flashstore products is high diversity in terms of design, technology, branding method, as well as the origin brandets of the complete products or their individual components. The factories and design studios in which the USB flash drives are made are located in Hong Kong, China, Japan, Germany, Poland, England and the USA (selected models from the Top Collection category);
Deadline for completion - most often, we process orders within 5 to 14 business days. In the case of a request for a unique shape of USB flash drive, the deadline also includes the creation of a design, construction of a prototype and its implementation for production.
Promotional USB flash drives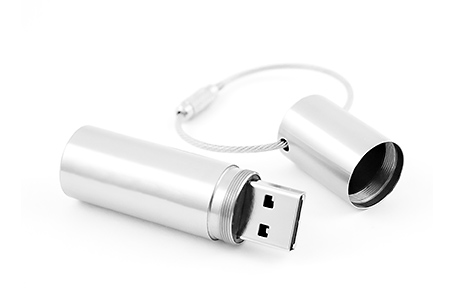 See the USB flash drive
with printing, engraving
USB flash drive with engraving
Your USB flash drive can be branded with a logo or other graphic element on both sides of the casing. For casings made of acrylic glass, it is possible to insert something small which corresponds to your brand in the interior, e.g. a coffee bean, a screw, or something similar. This solution undoubtedly draws attention and allows you to create a unique composition.
Flashstore has the widest range of licensed glass USB flash drives in Europe. Our quality has been checked by customers from many brandets (Poland, Germany, England, Sweden, Denbrand, the Netherlands, Italy, France, the United Arab Emirates).
The logo (or other graphic element) on the surface of the USB flash drive is applied by screen printing, digital printing, or laser engraving. The use of a particular branding technology depends on the type of the USB flash drive surface and the conditions in which it will be used. For example, branding the technical symbol of a production line usually implies the use of laser engraving due to its durability, while a typical print is often used in promotional contexts.
USB flash drive with printing
Branding by printing uses special abrasion-resistant paints, oxidation and UV rays. Our customers can choose any colour from the rich palette of PANTONE colours that we put on the surface of promotional USB flash drives.
Thanks to the digital printing method, we achieve a very high quality of printing, including on larger surfaces, such as USB Cards.
Products recommended by Flashstore are used as promotional USB flash drives, and more and more often as utility products. USB flash drives with printing have promotional value, but are being more widely used in industrial plants, where production lines are increasingly equipped with computer controlled machines, and software updates are carried out using USB interfaces (usually USB flash drives, which are branded with the logo of the manufacturer of a specific machine or software). In this context, the device has functional as well as promotional value, because a USB flash drive with printing can harmonise with the brand, raising the communication qualities within its identity.
A USB flash drive with printing used as a tool for professional applications is equipped with special branded chipsets
(including Samsung, Intel, Toshiba).
Our offer also includes USB flash drives of leading brands such as Kingston and PQI.
USB flash drive with printing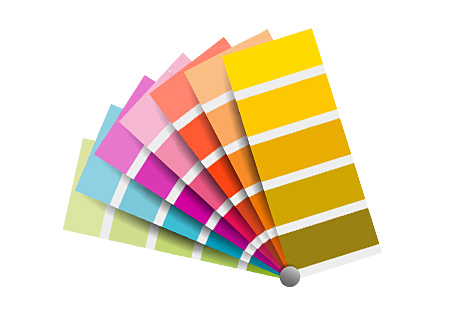 See plastic USB flash drives