Show your brand with the Pendrive FS-105-B (theme)
26/01/2023
The main advantage of the FS-105-B Pendrive is the possibility of placing a small object in the acrylic coating. We use clean and clear acrylic glass, which is characterized by exceptional durability and perfectly highlights the features of the closed element. Additionally, during FLASH operation, it is illuminated by an internal LED.
The unique design and technical capabilities make the memory ideal as both a utility model and a promotional stick in various areas. The USB stick is mainly recommended to manufacturers of small metal parts, i.e. screws and nails.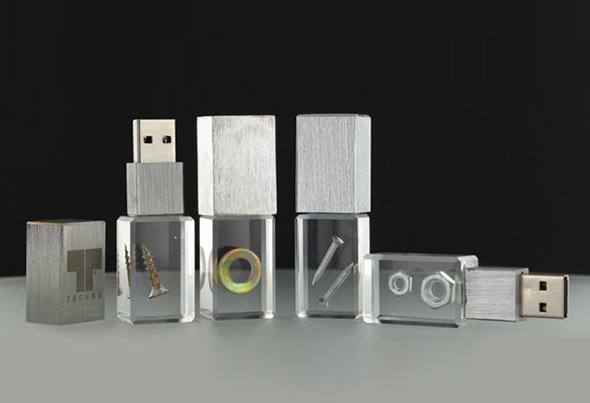 Metal plug, available in matte silver, can be personalized with the company logo using laser engraving. The signaling diode, illuminating the sunken element during memory operation, is available in white, blue, red, green and yellow.
Check out the features of FS-105-B (theme)>>